All Things Water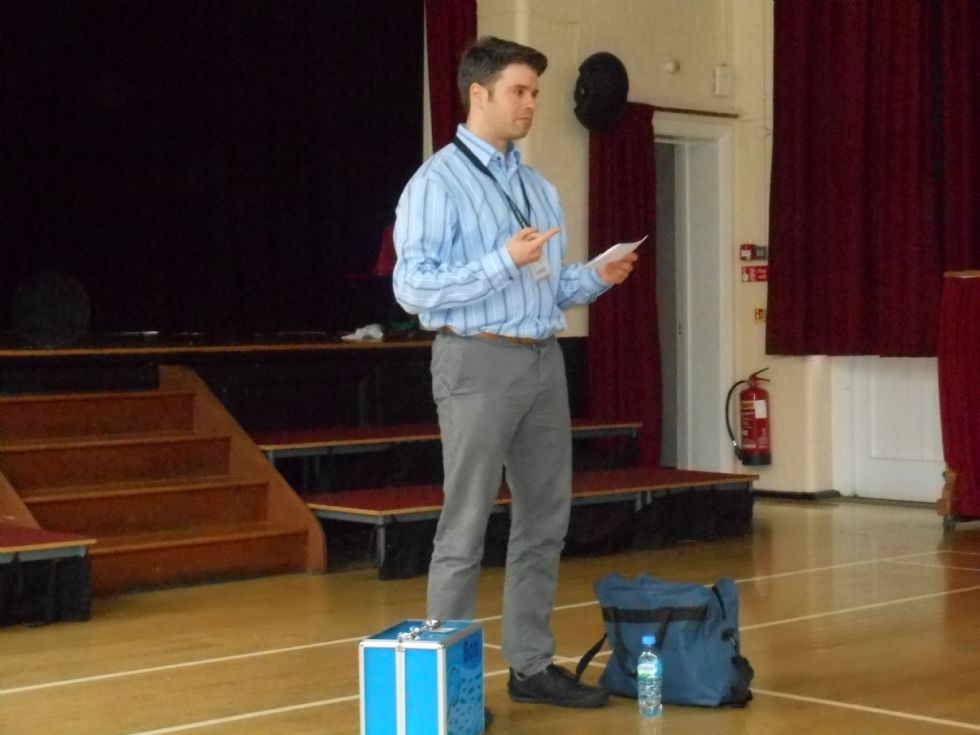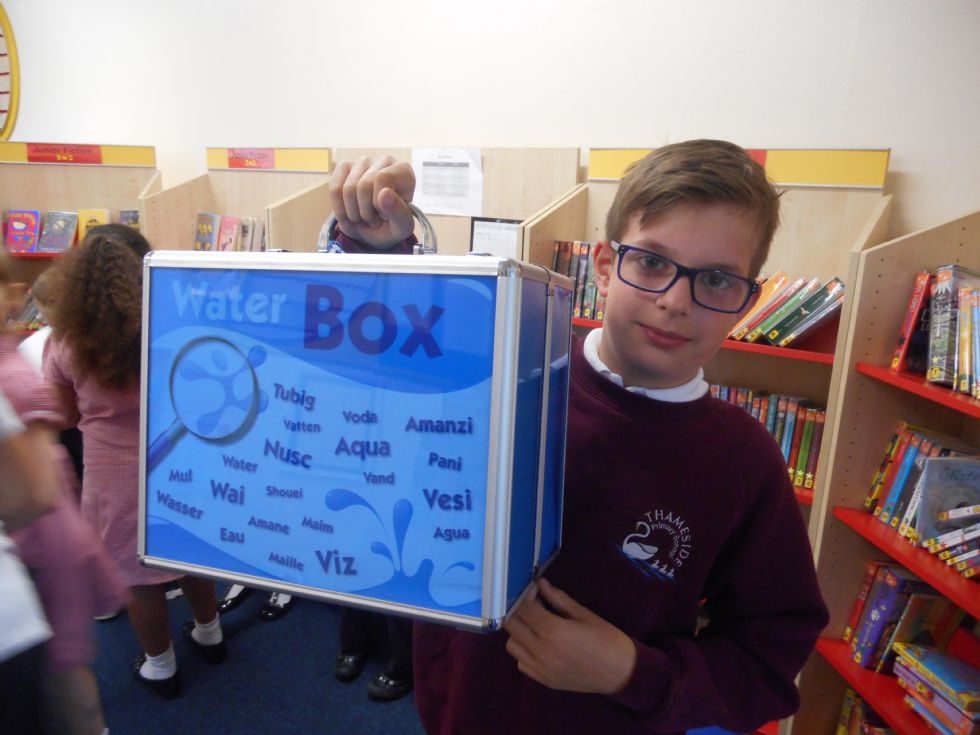 John Walker presented the school with a 'Water Box' from IChemE WSIG (Water Special Interest Group) and Key stage 2 children will be able to use the kit to conduct experiments from siphoning to filtering, supporting the KS2 curriculum. He also told the children lots of interesting facts about water:
Did you know?
It takes 8000-9000 litres of water to make a pair of jeans.
It takes 8 and half litres of water to make the plastic for a 500ml bottle of water.
The water we drink has been drunk by other people about 8 times.
We drink water that once passed through the dinosaurs.
When babies are born they are 72% water.