About Us
Welcome to Thameside Primary School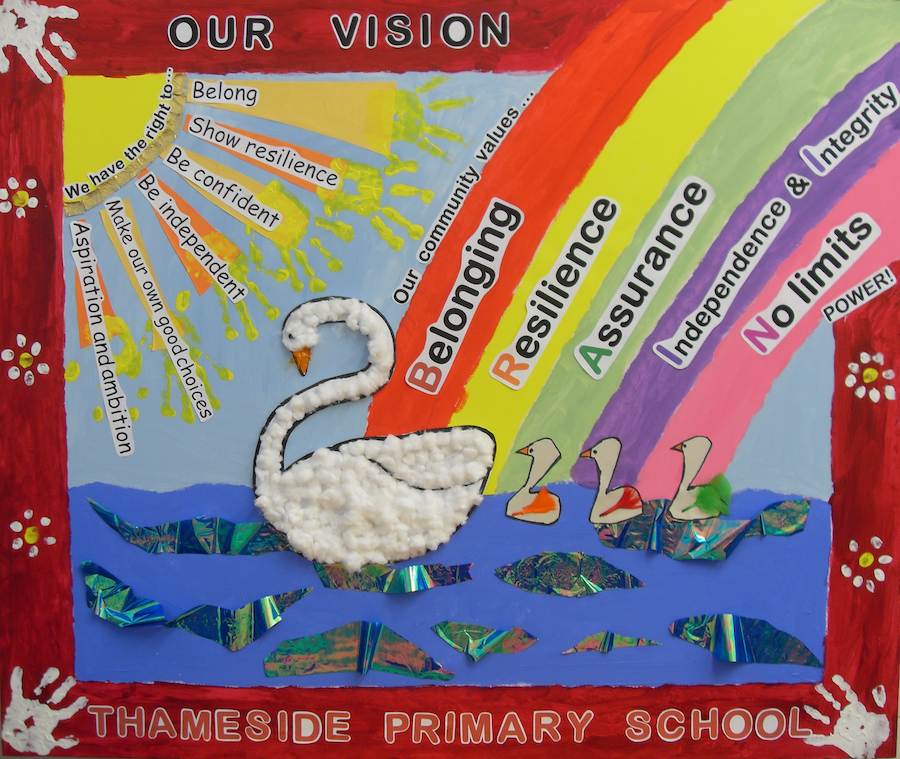 I would like to welcome you to our website - I hope it gives you a flavour of the school!
Through the school and eco councils, as well as through pupil interviews, we encourage our children to have a voice at Thameside. They work hard to improve the school and its environment.
As well as children learning we think it is really important that all our staff continue to develop their skills and we are delighted to be part of a Reading wide writing project working with educational writer and poet, Pie Corbett. This has had a real impact on our children's writing. We are also working with the Inside Out Project - designed to improve children's well being and we hope to become the first accredited Inside Out school in the country! Have a look on our gallery to see this in action!
We have strong partnerships with parents with the vast majority agreeing that their child enjoys school (Ofsted 2013).
Many parents volunteer to help in and around the school and we have a successful parent forum. Workshops provide the opportunity for parents to understand how their children learn and how to help at home. Our reading workshop has proved particularly successful and has contributed to our success in teaching early reading. If you would like to know more about reading please click here.
Our PTA, the Thameside School Association (TSA) is very active in the school and is has recently funded new stage lighting and the outdoor story telling area.
Please take a moment to look at our Vision, Aims and Values which are the heart of what we do. If you would like to arrange a visit, please contact the school office and I will be delighted to show you around.
Helen Wallace
Headteacher