What would be your dream job?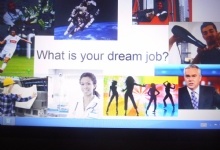 Letter writing competition
Over the last week children from Year 1 to Year 6 have been thinking about their dream jobs. Each child has written a letter applying for their 'dream job' stating why they believe it is the job for them and highlighting the qualities they have which make them a suitable candidate. Each class will enter 2-3 letters into the Royal Mail's National Young Letter Writing Competition.