Extreme Read Winner!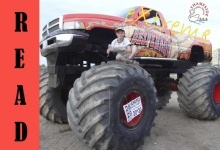 'Monster' reading on a monster truck!
Following the British Value of democracy, children in the school voted on our Summer 2016 Extreme Read winner .... well done Zak!
All the children who entered the competition have had their photos made into new posters to go up around the school.
Click here to see them!