Enrichment Day 3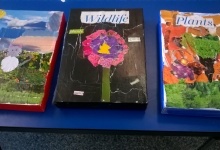 Collaging was just one of the exciting activites on offer!
On Wednesday 8th March, Thameside school children took part in our third Enrichment Day of the academic year!
Thank you to all of our talented staff for making Enrichment such a success and to Mrs Jacobs for leading the day.
Click here to see more photos.
Remember to follow us on Twitter or like us on Facebook.