World Storytelling Day 2017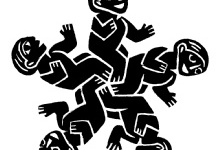 Once upon a time, a long time ago (well, actually, back in 1991 in Sweden), a Storytelling Day was held. The ethos behind this event caught on around the globe, and now we celebrate World Storytelling Day on an international level.
The aim of World Storytelling Day is to celebrate the art of oral storytelling, with as many people as possible around the world telling and listening to stories in their own languages on the same day.
Thameside has decided to celebrate World Storytelling Day 2017 by making a 14 track audio book.
The theme of World Storytelling Day is TRANSFORMATIONS!
In assembly, the random generator picked a country and two common nouns for each class in the school to use as a focus for their story writing.
You can have a go yourself!
Click
here
to pick a country.
Click
here
to pick two nouns.
Later today, one winning story is going to be chosen per class to feature on our very own Thameside audio story book collection!