About Us
Welcome to Thameside Primary School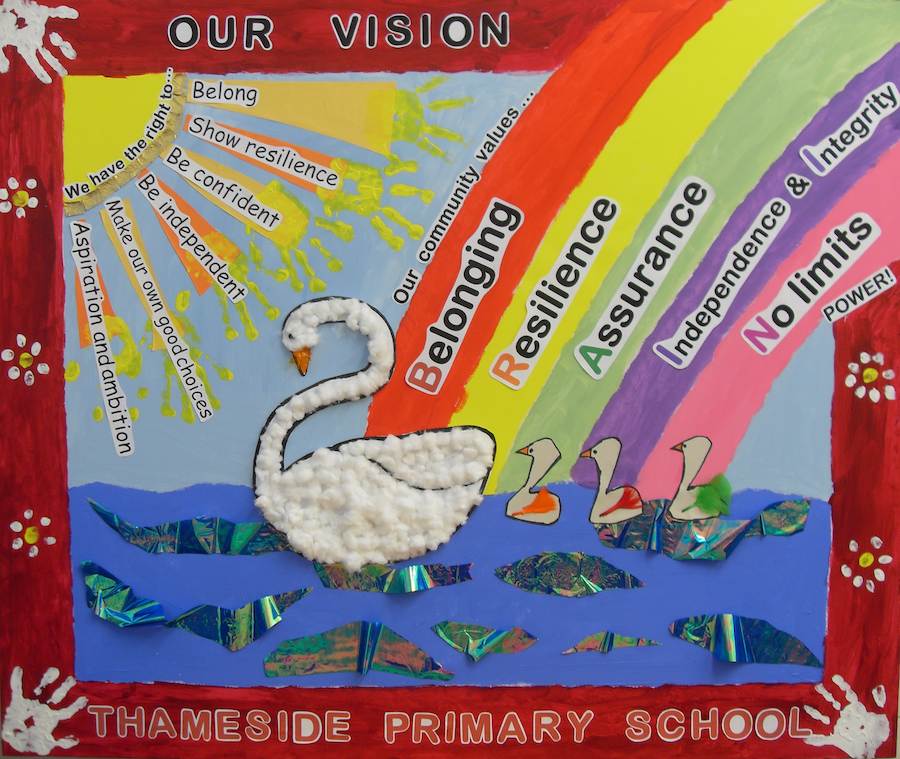 A warm welcome to Thameside Primary School, which is situated in the heart of Caversham. We are an extension of the local community and we celebrate the diversity of it with more than 36 languages spoken here.
We are proud of our inclusive nature which means that all pupils, whatever their ability or background, have the chance to take part in all the school's activities and make good progress.
We work within the North Reading Schools Partnership to ensure that all our staff have access to high quality training opportunities, which lead to better provision for our children.
I hope you find this website informative and useful – and don't forget to take a quick look at our Twitter and Facebook pages for an instant glimpse of our broad and personalised curriculum.
If you are new to Thameside and are considering sending your child to our school, we would very much welcome a visit from you.
Helen Wallace
Headteacher