SEND Update 2014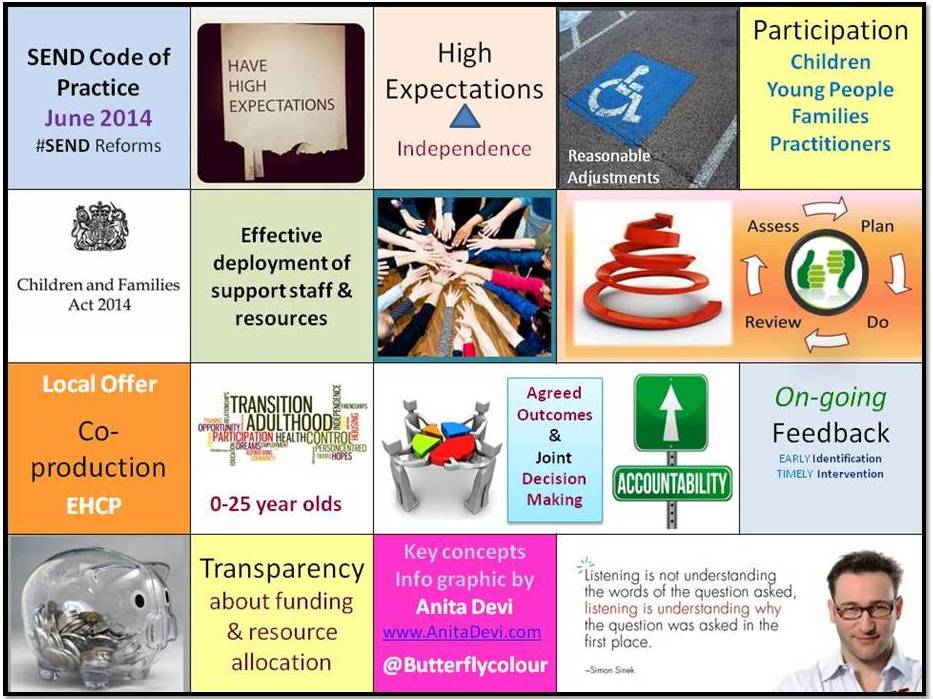 Thank you so much to those parents who were able to attend the SEND update evening on the 9th of July 2014.
Hopefully you now feel better informed about the positive SEND changes coming to schools in September 2014 and understand what this will look like for parents and children at Thameside.
If you weren't able to attend the meeting, I have attached the slides and handouts below. Our Whole School Provision Map and SEN & Inclusion Policy can be downloaded here.
Annual reviews for children with EHCPs (currently statements) are set to change. Watch an example of a person-centred review by clicking here.
If you have any questions - please ask.
Mrs Greenaway