Useful Links & Information for Families
See the first attachment (at the bottom of this page) for a more extensive list of links to services for families.
Reading Independent Advice and Support Service for SEND (Reading IASS)
This is a confidential service which aims to promote partnership between parents of children with special educational needs and those who provide services that can support them.
This service is available to parents who live within the borough of Reading only. If you live in another part of the country you can find out about parent partnership services from your Local Authority (LA), or by going onto the National Parent Partnership Website www.parentpartnership.org.uk

http://butterflycolour.edublogs.org/ If you'd like to know more about SEND and the 2014 changes, this edu-blog is a good place to start. The blog for parents on Local Offers is particularly useful.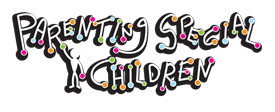 www.parentingspecialchildren.co.uk
http://www.readingplay.co.uk/urban-play-rangers/ Reading Play is a section of the Early Years and Extended Schools Service at Reading Borough Council. At Reading Play our main aim is to provide play opportunities 0 to 13 year olds through play. Encouraging new learning and social experiences through play is an ethos that we put forward through all the services we provide, be it our After School Clubs, Holiday Playclubs, and events that we hold such as the Summer Play Days. We ensure that all of Reading's children, young people and families have fair and equal access to free play activities on a daily basis.
With our extensive background and knowledge of play and early years education we work with our customers to create a unique play experience.

Reading Family Information Service
We now have a Children and Young Peoples Disability Register which is hosted on the Reading Services Guide www.reading.gov.uk/servicesguide
The Reading Children and Young Peoples Disability Register is a secure database which aims to capture information about all children and young people aged 0-25 years with special educational needs and/or disabilities in Reading. The information that you give us will be used anonymously to show the use of and demand for services in Reading. The Register is purely voluntary and this information will to help us to plan, monitor and develop appropriate facilities and services for the future for disabled children and their families.
The Children and Young Peoples Disability Register is managed by the Reading Family Information Service. We would like to encourage as many of you as possible to register so that we can get as clear a picture as possible of the needs for services in Reading.
To register you must complete an online form which will allow you to provide us with details of your child. We will be able to use your contact details to keep you up-to-date with developments in services and other relevant information for disabled children and young people. Disabled Children & Young Peoples Register
This service has now launched the Disabled Children's Register and are encouraging as many parent/carers to register so that they can get a MAX Card.
The MAX Card is now available and free to Reading Borough Council parent/carer Residents, all you need to do is register with them on the Disabled Children & Young People's Register Disabled Children's Register
The MAX Card enables you to get discount on a number of big attractions like Alton Towers, Chessington World of Adventures, Thorpe Park and many more including smaller local attractions. http://www.mymaxcard.co.uk/
The government is launching the 30 Hours Childcare (September 2017) and the new Tax Free Childcare scheme (Spring/Summer 2017)
To find out more visit the following pages on the Reading Services Guide.
3 & 4 Year Old Free Early Years Funding (including 30 Hours Childcare) - http://search3.openobjects.com/kb5/reading/directory/advice.page?id=dRa1RB6GBgg
Tax-Free Childcare: Helping Working Parents Pay for Childcare - http://search3.openobjects.com/kb5/reading/directory/advice.page?id=Hic74IgSVuY
Preparing for an ASD assessment
One of our previous pupils and her family recently helped to make a video about what to expect when going for an ASD assessment at CAMHS. Please follow the link below for more information.
https://www.youtube.com/watch?v=1be8NSAt-XA
Stories that never stand still - an ADHD resource
Please click on the link below for a fantastic for 'a book celebrating what's amazing and annoying, fun and funny, incredibly inspiring and wonderfully weird about ADHD'!! It has been written by people with ADHD, for people with ADHD and celebrates the positives of having an ADHD brain.
https://www.adhdfoundation.org.uk/wp-content/uploads/2019/10/Stories-That-Never-Stand-Still.pdf
Preparing for Adulthood
Please click on the link below for an information guide for parents and carers about preparing for adulthood.
http://search3.openobjects.com/kb5/reading/directory/service.page?id=X-RnQSXIa6I&familychannel=3