home Learning
Remote education provision: information for parents
This information is intended to provide clarity and transparency to pupils and parents or carers about what to expect from remote education where national or local restrictions require entire cohorts (or bubbles) to remain at home.
A pupil's first day or two of being educated remotely might look different from our standard approach, while we take all neccessary actions to prepare for a longer period of remote teaching.
For details of what to expect where individual pupils are self-isolating, please see the section below our information on class/bubble closures.
CLASS/BUBBLE CLOSURE (or where national/local lockdown restrictions apply)
What should my child expect from immediate remote education in the first day or two of pupils being sent home?
If your child's class or year group bubble has to be closed then class teachers will set their work on Teams ClassroomTeams Classroom on a daily basis for Years 1-6, on Tapestry for Year FS and on Seesaw for Rainbow Room.
The lessons and activities that they set will follow daily class timetables. Children in all year groups will also be expected to complete their daily reading. Thank you so much for supporting your child with their learning at home and please do read the EEF's Top Tips to Supporting Reading at Home.
Your child can continue to engage in our Monday and Friday whole school assemblies via our Thameside YouTube channel! Please tune in from 9:10am. They can also click here to sing with us on Tuesday mornings!
Following the first few days of remote education, will my child be taught broadly the same curriculum as they would if they were in school?
We teach the same curriculum remotely as we do in school wherever possible and appropriate. However, we have needed to make some adaptations in some subjects, such as in the method of delivery. For more information, please download our E-Learning & Distance Learning Policy.
How long can I expect work set by the school to take my child each day?
We expect that remote education (including remote teaching and independent non-screen based activities) will take pupils broadly the following number of hours each day:
| | |
| --- | --- |
| Key Stage 1 | 3 hours |
| Key Stage 2 | 4 hours |
If my child does not have digital or online access at home, how will you support them to access remote education?
We recognise that some pupils may not have suitable online access at home. We take the following approaches to support those pupils to access remote education:
we will issue or lend laptops or tablets to pupils (please email sbm@thameside.reading.sch.uk for more information)
we will issue or lend devices that enable an internet connection, for example, routers (please email sbm@thameside.reading.sch.uk for more information)
pupils can access printed materials (if the school cannot support their families to have online access) by contacting deputy@thameside.reading.sch.uk
pupils can submit work to their teachers via the main office if they do not have online access or by taking photos and emailing these pictures to the school via mobile phones (each class has its own email address in the format of: YHC@thameside.reading.sch.uk)
How will my child be taught remotely?
We use a combination of the following approaches to teach pupils remotely:
Some examples of our remote teaching approaches:
live teaching (online lessons)
recorded teaching (e.g. video/audio recordings made by teachers)
printed paper packs produced by teachers (e.g. worksheets if no online access at home)
reading books pupils have at home
commercially available websites supporting the teaching of specific subjects or areas, including video clips or sequences (see the most popular learning links at the bottom of this page)
long-term project work and/or internet research activities (as per the schools full opening guidance, schools full opening guidance, schools are expected to avoid an over-reliance on these approaches)
Engagement and feedback
What are your expectations for my child's engagement and the support that we as parents and carers should provide at home?
We expect children to engage with core subject lessons on a daily basis and submit the assigned work to teachers. We need parents to help set daily routines to support your child(ren)'s edcuation at home. Teachers at Thameside provide parents and children with a suggested daily timetable that they can follow if they wish.
How will you check whether my child is engaging with their work and how will I be informed if there are concerns?
Teachers monitor pupils' engagement with their remote education on a daily basis.
Where low level engagement is a concern, we will text, phone and email parents/carers to see if they need additional support. The school may also carry out home visits to families or engage support from the Educational Welfare Officer.
How will you assess my child's work and progress?
Feedback can take many forms and may not always mean extensive written comments for individual children. For example, whole-class feedback or quizzes marked automatically via digital platforms are also valid and effective methods, amongst many others. Our approach to feeding back on pupil work is as follows:
* teachers and other staff will read and comment on core subject work completed by pupils
*this feedback will happen daily and on the majority of work submitted, with core subjects being the priority
How will you work with me to help my child who needs additional support from adults at home to access remote education?
We recognise that some pupils, for example some pupils with special educational needs and disabilities (SEND), may not be able to access remote education without support from adults at home. We acknowledge the difficulties this may place on families, and we will work with parents and carers to support those pupils in the following ways:
* personalised curriculums
* SeeSaw is used as an accessible online learning platform for our Rainbow Room pupils
* 1:1 support staff providing online teaching via Teams
* ELSA online or via phone calls
* Tapestry is used as an accessible online learning platform for our younger Foundation Stage children
* resources delivered to families who require them e.g writing slopes, pencil grips
HOME LEARNING WHILST SELF-ISOLATING
Where individual pupils need to self-isolate but the majority of their peer group remains in school, how remote education is provided will likely differ from the approach for whole groups. This is due to the challenges of teaching pupils both at home and in school.
For pupils in all year groups, teachers have set up your child's home learning on Teams Classroom (login details are in children's reading records but please admin@thamesdie.reading.sch.uk if you cannot find it).
The expectation is that your child completes Day 1 of the work set on their first day of quarantine and so on. Children are also expected to do at least 10 minutes of reading a day and record this in their reading record. Parents and pupils are responsible for completing the work set and submitting it through Teams Classroom on a daily basis.
Your child can access Teams Classroom on a laptop or ipad.
If your child does not have access to a device in the family home and you require a paper copy of work set, please contact the school office to arrange delivery or collection.
If your child competes their work on paper then it must be handed into their teacher on their first day back at school.
Classroom standard behaviour is expected from pupils whilst using Teams Classroom. This includes general conduct and the use of appropriate verbal or written language. All children in Key Stage 2 should not be using the Teams chat as a personal chat room. Teams must be thought of as a classroom environment. All children should follow the ICT Code of Conduct and parents should monitor their online activity to ensure they are working safely.
If you have any difficulties with your child's remote learning whilst you are self-isolating, please contact:
Foundation stage children: rthomas@thameside.reading.sch.uk
Year 1 and Year 2: assistanthead@thameside.reading.sch.uk
Year 3 and Year 4: deputy@thameside.reading.sch.uk
Year 5 and Year 6: head@thameside.reading.sch.uk
We look forward to seeing your child at school again very soon.
OTHER HOME LEARNING RESOURCES YOU MAY LIKE TO USE WITH YOUR CHILD...
Non-screen ideas
Active Leaders: daily challenges
100 Challenge Ideas: non-screen ideas for home learning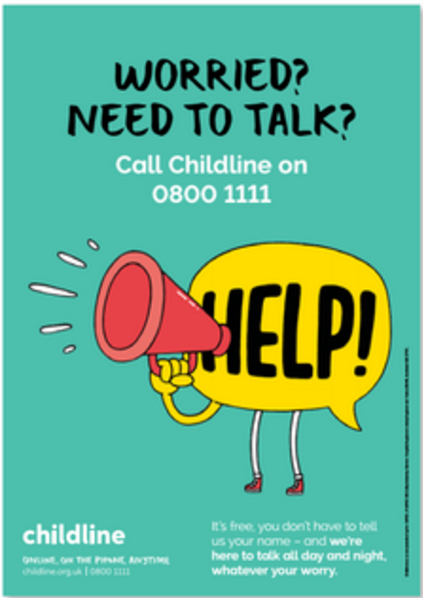 Recommended:
Childline Kids (for under 12s)
CyberSprinters: e-safety game and activities
Teacher assigned learning
Foundation Stage
Tapestry (FS Stage Learning Journal)
Paper based learning
Classroom Secrets: print gov.uk approved activity packs for all year groups
Online lessons
Oak National Academy: One English, Maths and topic lesson is uploaded each day for all year groups. Lessons are taught by a real teacher online. Definitely worth a look!
BBC Bitesize: Daily programmes each weekday for learners aged five to 14.
'Expert teachers have worked with us to create these fun-packed programmes full of learning and inspiration. Each programme will include a combination of core subjects like English, Maths and Science, as well as other subjects such as History, Geography, Music and French.'
Reading links
Teaching your children phonics
Vocabulary Ninja: Words of the Week
Raintree online e-books Free colour band e-books until 31st July using the following information:
Username: Ukfreeaccess Password: engage
Reading Planet- OUR FREE SUBSCRIPTION HAS NOW EXPIRED you can find free e-books on Oxford Owl.
Nessy - Nessy works on reading, spelling and writing. Nessy have very kindly given us free logins for everyone in Years R-4. The secret word is copperkitten and the child then enters their first name and first initial of their surname e.g. charlotter, they play as a Monkey which has been set up as their first name.
Debra Kidd Creative Learning Packs: Designed to support and encourage you and your children to enjoy reading together and to explore the world through stories, talk and activities. Easy to use and designed for you to dip in and out of, the packs are there to inspire and spark imagination.
Maths links
Also download a KS2 Summer topical maths pack below.
NCETM Maths Mastery resources for parents & home learning
Writing & English links
Talk for writing home-school booklets
Pobble 365. One picture. One writing resource. Every day.
RadioBlogging with Pie Corbett. Daily shows with interactive activities to keep everyone busy and engaged, brought to you by Pie Corbett, Deputy Mitchell, Ian Rockey and Russell Prue, just listen and blog, it's live, fun and interactive with new educational tasks each day for children whether at home or in school.
Thameside handwriting sheets: print and practice at home.
Science
ExpeRimental: fun science you can do at home as a family
Dyson engineering : challenges for children at home
Dinosaurs & birds: National History Museum (aimed at ages 4-7)
Being active at home links
Go Noodle - Fun movement breaks at home with your family!
Joe Wicks PE lessons Monday to Friday 9 am live on his YouTube channel.
Jump Start Jonny: live fun PE to music if you fancy an alternative to Joe Wicks. Very FS & KS1 friendly. (Mon -Fri 9am)
English National Ballet: Free ballet classes live streamed daily
Art lessons
Online drawing programme - learn how to draw!
Singing
Wake up and sing with Berkshire Maestros
Out of the Ark: free singing
Languages
Rosetta Stone: learn a language for free
Duolingo: learn a language for free. Forever.
Muzzy: not free but good quality learning & special offers currently in place
RE lessons
RE Today: free home learning resources for pupils and parents for Key Stages 1 to 4.
Addressing anxiety over COVID-19
Ultimate kids' guide to the new coronavirus
NSPCC: speaking to a child worried about coronavirus
NSPCC: book list for children who are worried or anxious
Misc:
https://www.virginmedia.com/virgin-tv-edit/tv/educational-tv-shows-for-kids
Doorway Speller - Look & Cover Flash Game
Times Tables Me - Test Generator
Dance Mat Typing - Touch Typing Training
BBC Bitesize - Online Revision
Competitions you may like to enter