home Learning Links

Home Learning Links can be accessed below these non-screen activity ideas. Thank you for supporting your child to continue with their learning at home.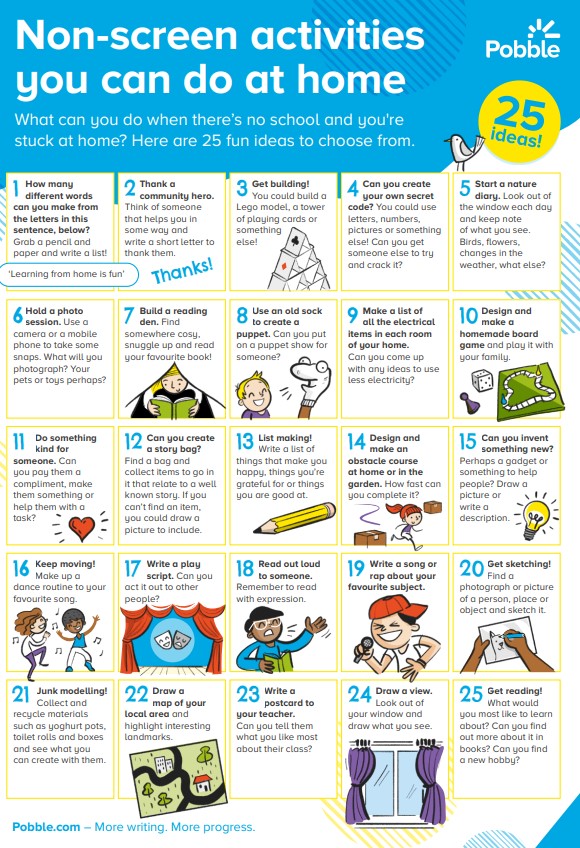 Video to support young people through disruption: click here to watch.
Video to support parents and carers through disruption: click here to watch.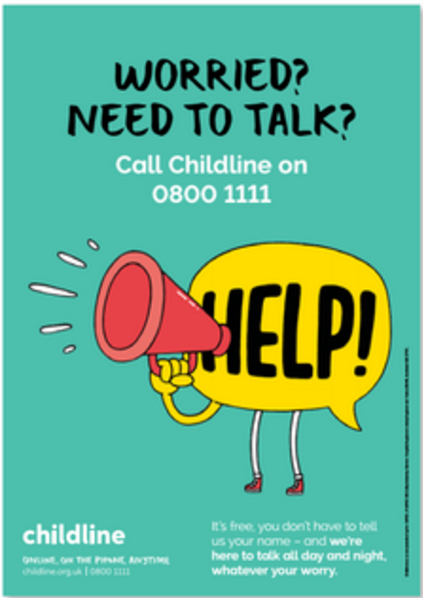 Recommended:
Childline Kids (for under 12s)
Teacher assigned learning
Foundation Stage
Tapestry (FS Stage Learning Journal)
Reading links
Teaching your children phonics
Vocabulary Ninja: Words of the Week
Reading Planet- Year 1 children can access colour band books at home with the following information: Username: surname beginning with a capital letter Password: said Centre ID: 199551
Nessy - Nessy works on reading, spelling and writing. Nessy have very kindly given us free logins for everyone in Years R-4. The secret word is copperkitten and the child then enters their first name and first initial of their surname e.g. charlotter, they play as a Monkey which has been set up as their first name.
Maths links
NCETM Maths Mastery resources for parents & home learning
Writing links
Pobble 365. One picture. One writing resource. Every day.
Being active at home links
Go Noodle - Fun movement breaks at home with your family!
Joe Wicks PE lessons Monday to Friday 9 am live on his YouTube channel.
Jump Start Jonny: live fun PE to music if you fancy an alternative to Joe Wicks. Very FS & KS1 friendly. (Mon -Fri 9am)
Art lessons
Online drawing programme - learn how to draw!
Singing
Wake up and sing with Berkshire Maestros
Languages
Rosetta Stone: learn a language for free
RE lessons
RE Today: free home learning resources for pupils and parents for Key Stages 1 to 4.
Addressing anxiety over COVID-19
Ultimate kids' guide to the new coronavirus
NSPCC: speaking to a child worried about coronavirus
NSPCC: book list for children who are worried or anxious
Misc:
Doorway Speller - Look & Cover Flash Game
Times Tables Me - Test Generator
Dance Mat Typing - Touch Typing Training
BBC Bitesize - Online Revision
Competitions you may like to enter